Published on November 9, 2020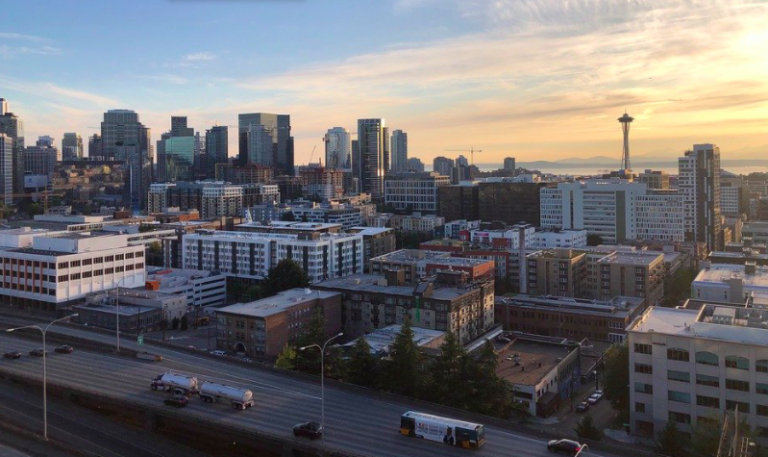 During the pandemic, many people have leaned into art and hobbies to ease the stress of everyday life.
For Chanhee Choi, a multidisciplinary interactive artist and Ph.D. candidate in the University of Washington Digital Arts and Experimental Media department, art became a way to reflect on her experience with discrimination and racism as a Korean in America during the pandemic.
Last March, after the first few cases of COVID-19 were diagnosed the United States, but before the pandemic completely shut down life as we knew it, Choi was walking down the street with a face mask on when a man shouted a racial slur at her.
"I was walking around the place over there and then someone who looked like a stranger I never met was saying 'Hey, you (expletive) Chinese, you brought coronavirus,'" Choi said.
After the interaction, Choi said she was inspired to create "Pandemic 2020" — a first-person, 3D, environmental art game that depicts what life is like for people of color during the pandemic.
It's not a traditional video game, Choi said. It's an art game that's more about experiencing a world rather than racking up points.
James Coupe, associate professor for digital art and experimental media at UW, helped mentor Choi as she built the digital world of Pandemic 2020.
"It seems like as the world was changing and shifting, there were new rooms and parts of the game that would emerge in response, so that was kind of interesting," Coupe said. "It's very complex territory."
For example, when Black Lives Matter protests spread across the country after George Floyd was killed, Choi shifted her game's mindset to not just act as a commentary on the Asian American experience, but to reflect on how race as a whole is depicted in the media and how people of color are discriminated against by society.
Continue reading at The Seattle Times.
Originally written by
Hannah Kanik
for
The Seattle Times
.